Music is a pathway to God.
Making Music Praying Twice provides that path by bringing children and parents together on the wings of music. Our program of music and movement designed to foster faith in Catholicism and to enrich education and family life, pursues a profound goal:
While the gift of music education is invaluable,
the gift of music combined with prayer is immeasurable.
In a secular world often devoid of faith and of family togetherness, Making Music Praying Twice provides a genuine faith-based experience that is rare, enriching, educational, transcendental and beautiful.
Executing the Mission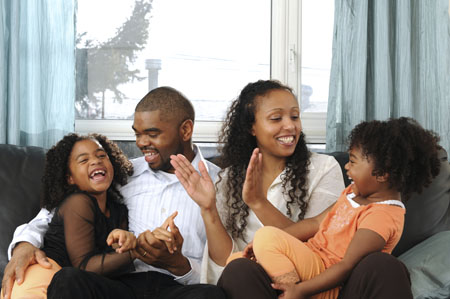 At Making Music Praying Twice we strive to provide curriculum, tools and opportunities to Catholic families and parishes so that children can grow in rich, faithful, musical environments filled with the power of prayer. By combining prayer, music, and family with the rich musical traditions of our Catholic heritage and all the sound educational principles of the latest advances in early childhood music and movement, children grow in music aptitude and overall development while drawing closer to God. But because of God's generosity and goodness, whole families are brought closer together, closer to Church, and closer to God. This is why we are compelled to provide the only faith-inclusive early childhood music curriculum for the Catholic child.
Music as a Pathway to God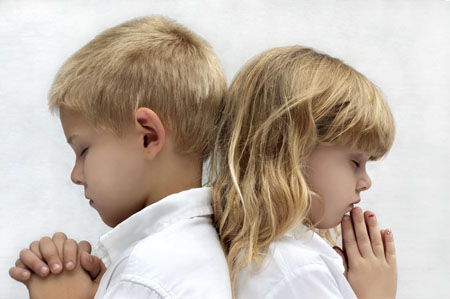 When we say this, we aren't referring to music as tool for worship or catechesis. We mean that by learning and growing in music, this unique and beautiful gift from our Creator, we become more beautiful and more of whom He created us to be. When we learn the prayers and songs of our Catholic heritage we become united with the Communion of Saints, all our brothers and sisters from the past who praised God with these same verses and melodies. When we become more musical in our daily lives and this includes songs of prayer and faith, our lives become entwined with this prayer. Through this prayer, God changes us. He answers our prayers and draws us to Him. Music touches the soul and remains in the memory in a special and powerful way.
This is why we connect so deeply to St. Augustine's memorable quote: "He who sings, prays twice." Music doesn't just combine with prayer to make something special. Music multiplies prayer and makes it into something even more powerful and beautiful.
The Child's Mind, Body and Soul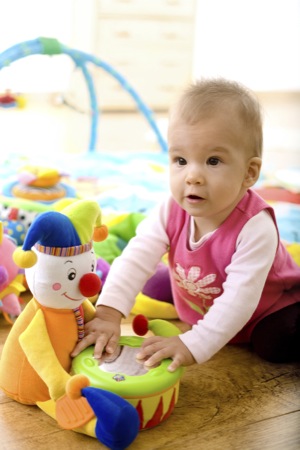 Making Music Praying Twice is a unique music education program in that it is "faith inclusive" for the Catholic child. We recognize faith as an important and, in fact, central aspect of life. If a child participates in a music program designed to reach the elements of her daily life, the music of her faith must be addressed.
Some of the most beautiful music in the world has been written for the Lord. God is the source of all beauty and knowing Him naturally enhances our appreciation of beauty. Faith truly enhances the music experience.
Likewise, our Church history, countless scripture references, and innumerable individuals can attest to the fact that music can enhance a faith experience. Making Music Praying Twice is not a religion class, but like other programs, aims to present the music of a child's culture in ways that impact her daily life. Unless faith is recognized as a part of a child's culture and a part of a child's daily life, the music program will fall short of it's goal.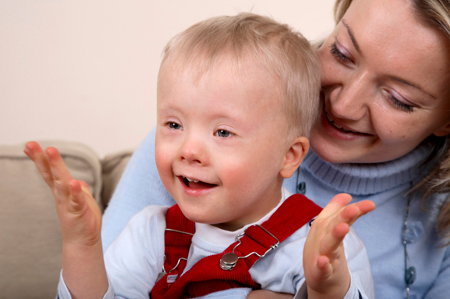 Study after study in music education and development as well as brain-growth research supports the importance of enrichment in a child's earliest years of life. As Shinichi Suzuki said, "There is no telling what heights children can attain if we educate them properly right after birth." By presenting music from a faith perspective, your child's mind and body, as well as his soul, are respected and educated in these most formative, precious years.
The Child, The Family, The Parish Family, The Church
Because God is so good, everything He touches is given Grace, His Own Very Life shared with us. Because God is so good, if we pray for His Grace, He always answers. This is why our work is so important to us. We give more and more children the gift of music, which is scientifically proven to enhance brain growth, memory, emotional development and overall wellness. But more than this, entwined in the power of this music are the prayers of our Catholic Church, ancient and modern, prayers of our Christian American heritage.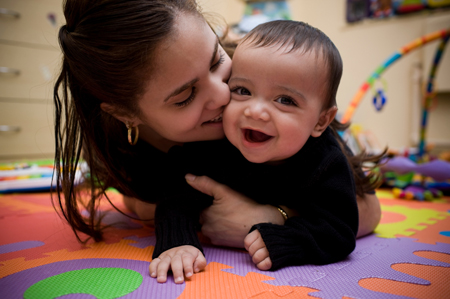 When a child sings, "Come Holy Ghost…." the Holy Spirit will not refuse. When parents sing as well, imagine what the Holy Spirit will do for that family. When a community of families sing together at a parish, imagine what the Holy Spirit will do for that community, for that parish. When the youngest families, with the youngest children are given these gifts in the most formative years of their lives, imagine what the Holy Spirit will do for His Spouse, the Catholic Church!

COME AND BE A PART OF THIS WITH US. Read More to Learn How.