Mary, Queen of Heaven School
Erlanger, KY
Contact: Sarah Stulberg
Phone: (859) 630-1282
No classes scheduled at this time.
Let us know if you are interested in potential future classes!
Making Music Praying Twice at Mary, Queen of Heaven School
What is it?

Catholic-themed Music Class for kids and parents for the fall season

Who is it for? Children ages 0-5 and their parent(s) or caregiver
When?
What does it cost?

$80 for one child, $10 for siblings, $100 maximum family tuition. Tuition includes 10 classes, illustrated songbook and 2 CDs. ($40 materials credit for returning families who already have the Fall Ordinary Time Family Songbook and CD)
Who is the teacher?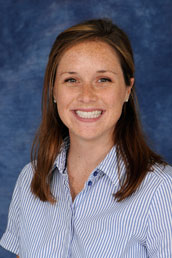 "My name is Sarah Stulberg, new mom and former First Grade Teacher here at Mary, Queen of Heaven. After attending a children's music class in Cleveland, I decided it was something that would be perfect for moms, dads and babies here in the Diocese of Covington. I completed the Making Music, Praying Twice Training Program in New Jersey in 2010. We offered these classes last year with a great response and now that I'm home with my little one, I'm excited to bring the program back to MQH! These classes are an excellent way to instill a Catholic faith in your child at a young age, give them educational experience with music, socialize with other children their age, as well as give parents a chance to meet others in the parish/diocese. Children will have a chance to sing, play instruments, use egg shakers, scarves and take part in parachute games!"
What are parents saying?

"We are amazed at how much they have all retained – we sing the songs daily, and Lucy dances, has the movements, and we put the little guys to sleep singing! They are all singing so much more, too. It is a joy to see! The adults as well as the little ones loved your beautiful singing, and it is a huge part of each of our days now because of you." – Myra McEvoy
"I love this program! And you have worked so hard to bring it to us – what a blessing!" – Milissa Larkins
"Brayden just lights up when he hears the songs, especially Kookaburra. That song is our go-to when he gets fussy and instantly comforts him and puts a smile on his face. What a wonderful program!" – Colleen Weinkam

REGISTER ONLINE NOW –
Please fill out the form below to register. You will receive a confirmation email within 2 business days. Because class size is limited, registration is not guaranteed until you receive confirmation by phone or email. Tuition is due at the first class. Thank you!
SORRY, all classes are full or closed. Please leave your information if you want to be added to our mailing list for the future.