A New Way to Reach Out to Parents Right after Baptism
Before It's Too Late!

We are witnessing a disturbing phenomenon in our Church. In addition to the numbers leaving the Church, we find many parents bringing their babies to us for Baptism and then virtually disappearing until it is time for First Communion. Our current ministry and religious education models are battling a hostile culture. A generation of young adults greatly influenced by the media-driven secular humanist culture have no real faith to pass on to their children and do not value the options currently available to them at the parish. We have got to think from their perspective if we want to effect change.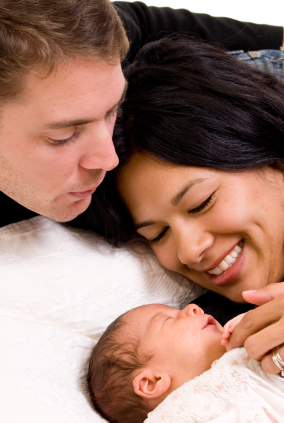 Becoming a parent is one of the most profound experiences in a person's life. This is a uniquely ripe moment for conversion. Yet most parishes don't reach out to families at this stage of life. These are families not ready to serve, but who need to be served. We must wash their feet now by offering programs that they value and desire.
How do we attract Generation X parents to the Church?
Generation X parents will do anything for their children.

They will do more for their children than they will for themselves. Stop offering programs that serve only the child or the parent. Don't seperate families. We must offer programs that serve children while including parents. Matthew Schwartz explained this in his article, "What's the Deal with Generation X, Anyway?" in the June 2010 edition of the NCCL Magazine.
Making Music Praying Twice serves the lost demographic of families with babies, toddlers and preschoolers in this unique way. The Church must reestablish itself as the social center of Family Life. This isn't going to happen overnight. We offer a place to start, at the beginning of a young family's journey.
If you really want to fix this problem of apathy and faithless in our Church, we must address families at the VERY BEGINNING!

Just like young children need nurturing from the very beginning of life to develop properly, young families need nurturing FROM THE START. They are establishing the patterns and relationships that will define them for life. We don't wait until a child is old enough to go to school to speak to them and help them learn their language. But young parents send children to CCD programs with little to no preparation in their faith! Parents must provide the same kind of Religious preparation at home that they do for language, counting, socializing, and other skills. This doesn't mean they need to drill catechism for 5 years, but that they provide a child with rich experiences in the Catholic faith. While they are learning to talk and walk, they should be learning their faith.

How does starting a Making Music Praying Twice program
address this problem?

We offer Gen X parents somewhere to go.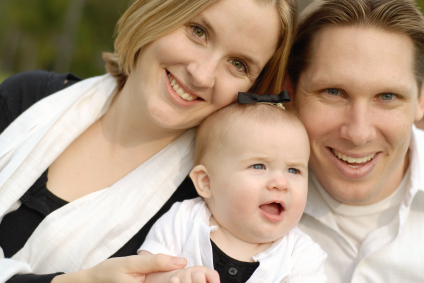 If we don't, who will? The secular world has several programs for young babies that parents pay for and value. Evangelical and Baptist churches reach out to families offering the programming they are looking for. Then we wonder why they are leaving us.


We offer a program that works for them.

Quality – Five years of research and development went into the production of the Making Music Praying Twice curriculum and materials. Only a program that rivals the secular alternatives will attract families to parish life. You cannot throw a program together. It cannot be "good enough". We've done the work to ensure that your program is of the highest quality and builds a positive reputation for long-term success.
Family-Friendly – Our products are designed for mixed-aged classes, providing the flexibility that young children and their parents need. Making Music Praying Twice class can be an oasis in our culture. We support family life, rather than complicate it.
Accountability – We recommend that families pay tuition for their classes. Not only does this allow the parish to run a high-quality program that pays for itself, but the cost reinforces the value of your program in the mind of the parent. Additionally, tuition increases a parent's commitment to attending class which better fosters community.


We nurture children, parents, families, and community.

The genuine, research-based, faith-inclusive music education serves the children.
While the materials may be used in various applications, our primary purpose is to help provide family classes which include parents, so they can build community with common experience and group prayer.
The entire family is included with the music curriculum designed to impact daily family life. The excellent take-home materials bring the Catholic curriculum into the family affecting all the family members with the powerful combination of music and prayer.
The community that comes from small, consistent class attendance is enhanced by the group prayer, and purposefully hospitable environment.


We address families where they are.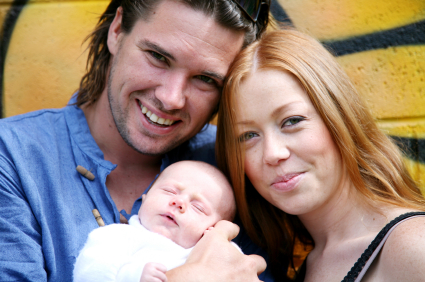 The religious content of Making Music Praying Twice is traditional and equally challenging for people in all levels of their faith journey. We didn't write it. We aren't developing catechism. We don't have to. The music, the songs, have been doing it for years. We just share them with our students. Spirituals, Gregorian Chant, Hymns, and folk songs don't need embellishment or softening. The Chaplet of Divine Mercy, Come Holy Ghost, the Ave Maria – these have a power unto themselves.
We are NOT suggesting that you should dumb-down our faith, or compromise any Church teachings. But young parents are not clamoring for the Truth! We took something they are clamoring for, Early Childhood Music Programs, and offer it to them WITH THE TRUTH!


We lead families closer to God.

When prayer is integrated into a family's everyday life, each family member will regularly reach out to accept the Grace the Lord lovingly offers. The Grace of God penetrates the family, changing the people and changing the family.
You can use our Little Angels products to offer quality early childhood music education classes for your families!