Browse Our Online Store



Help your child grow in music, mind, body, and soul with our complete DIGITAL Family Edition.
Includes the 5 pictured CDs, 1 CD-ROM with PDFs of the Parent Manual and Children's Songbooks, plus interactive features for the computer!
Give your child the tools to reach his God-given musical potential. Feed her music that encourages growth in the brain, while edifying to the soul.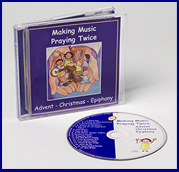 The perfect gift for children 0-8 to be enjoyed year after year. Give someone you love the gift of music and faith for Christmas.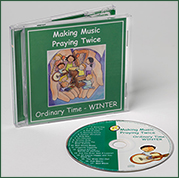 Ordinary Time – Winter CD $15.00
Help your child to grow in musically in mind, body, and soul. Establish new musical family traditions and habits of prayerful life with this CD and songbook.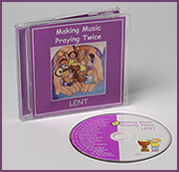 Help your child keep Lent in an age appropriate way. Watch them grow in character and faith as they grow musically.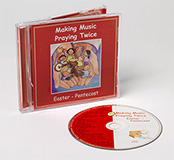 Celebrate the Resurrection, revel in Spring, and delight in the Holy Spirit with music! Improve your child's musical aptitude.
Supplement your Family Edition with all new music for the summer.
Comes with 58-page PDF parent guide!
A charming place to keep your instruments or carry your items to music class or anywhere! Add a bow and you have a gift bag!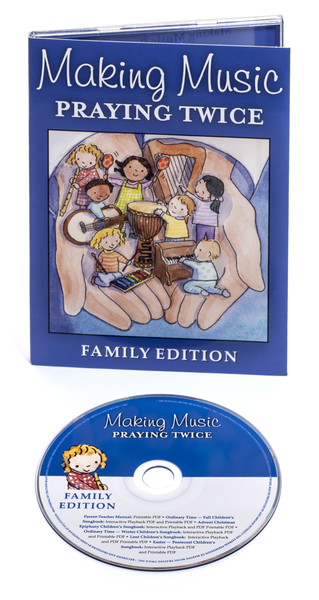 Perhaps you need just the CD-Rom from the Family Edition Package. This includes digital PDFs of the Parent Manual for all 5 seasons and interactive PDFs of the children's songbooks. All the content is printable for use in one, immediate family.